Welcome to the section of our website dedicated to Prospective students !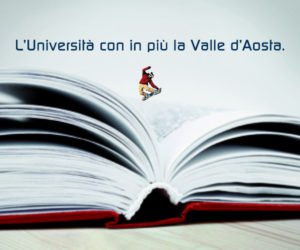 If you are looking for information about degree programmes, registration procedures, teaching locations and services provided to students, this section is for you.
Click on the Degree programmes link to find out more about the courses available at the Università della Valle d'Aosta.
The section How to enrol explains the enrolment procedure for the next academic year and provides details on the deadlines for application submissions and the payment of tuition fees.
If you feel insecure about choosing the degree course that is best suited to you and need more information, you can arrange aninterview with the Guidance staff following the instructions in the Advisory Service section.
Univda is waiting for you!